"I enjoy traveling and recording far-away places and people with my camera.  But I also find it wonderfully rewarding to see what I can discover outside my own window." 

-



















-Alfred Eisenstaedt
All  photographs on this site are (c) Catherine M. Miskow and may not be reproduced without consent of the photographer.  For commission information, or to purchase any of the photographs featured on this site, please e-mail
miskow_c@yahoo.com
or visit 
http://10000greetings.deviantart.com
Welcome to 10,000 Greetings Photography.  I am a hobby photographer based in Foster City, California.  Although I specialize in travel photography and still life works, I have a wide variety of subjects in my gallery, ranging from world sites to flowers and plants and seascapes. 

I have exhibited my work at the San Mateo County Faire and the Foster City Art and Wine Festival, and have won awards for several of my pieces. In addition,  my work is featured in the book Images of America: Foster City (Arcadia Publishing, 2005) and in The E-Notated Third Youth of Madame Plum by Pierre Loti (Classics Unbound Publishing, 2012). 

I hope you enjoy exploring my site.  Please feel free to bookmark this site as I will be updating it with gallery showing dates and new items.  If you like what you see, please feel free to sign the guestbook either on this page, or on the individual pages.  Also, if you have a special occasion coming up, a photo greeting card makes a unique gift.  Individual, framed prints also make great gifts as well.  Check out the Purchasing Information page for current items that I have available.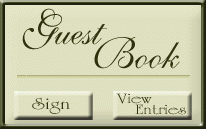 June, 2016

New photos added to "Asiatica." New Gallery "On the Water" (nautical and seaside) added.  Items for sale page updated and revamped.

I now have a
Facebook page
and also a
Redbubble account
. Notecard designs will be shown on the Facebook page.  Come check me out and invite your friends to Like my page.