Every photograph on this site is available for purchase.  With the exception of limited edition pieces, and commissioned pieces, all photos on this site are sold unframed and unmatted.  Frame choice and the decision to mat or not to mat are personal decisions that I like to leave up to the client; this allows the client to fit the artwork to his or her own personal tastes rather than having to accept someone else's interpretation of what makes a piece look good.   

Prints up to 11x14 (unmatted and unframed) can be ordered directly from me.  Prints are printed on high-quality, archival photographic paper.   Large format and special material prints (giclee, canvas) are available through my
online gallery store
; all orders placed through the online gallery store will be shipped directly to you from the store.  Please note that the prices listed in the gallery store are higher than those on my site due to third party processing fees and third party commissions.  If you see something you really like,  and the price in the gallery store is too steep,
e-mail me
and I can negotiate a price for you.
I prefer PayPal as the method of payment, and you can pay with a credit card or with a PayPal transfer.  The item will be dispatched as soon as payment is received.  

PRINT PRICES

--8x10 Print















$15.00


















plus shipping
--11x14 Print















$20.00


















plus shipping

PRINT PURCHASING INFORMATION

"Sombrero Rojo"


$75.00 plus shipping

(note: there are minor scuff marks on the frame)

11x14 print double white matted to 16x20. Silver tone wood frame with hanging wire on back. 

Ideal for homes with a Southwestern or Mexican decor.

Prize winner, 2010 San Mateo County Fair Photography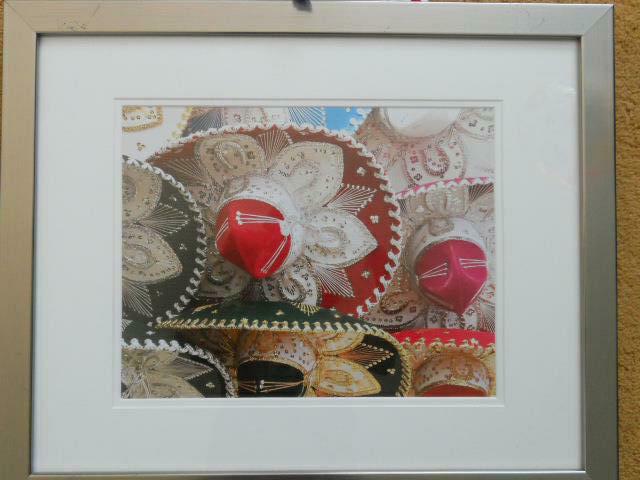 Every photograph on this site is available as a notecard or greeting card.  Notecards measure 5x7 and contain a 4x6 photograph mounted on the front.  The card will be either bright white with an embossed frame, or neutral with  a neutral color border.  The inside is blank for your personal sentiment.  To select the photos you wish, fill in the form below , and in the "Title of Photo" section, simply write the title or titles of the images that you would like on the cards.  Please specify the quantity you would like of each one.

--Individual Notecards











$4.00 each
--Any 4 Notecards (mix and match)







$14.00
Notecard shipping costs vary according to the number of cards ordered.  Individual cards generally ship for .55 cents, while sets of 4 ship for $1.50.  See my Facebook page for sample cards.  

NOTECARD PURCHASING INFORMATION

Looking for an already framed, matted piece?  The following pieces below are offered for sale;  in some cases, the same piece may be available in different sized frames.    Any of these prints can be ordered unmatted and unframed at the regular price.  All photos are featured in the gallery.  Photos with a ribbon icon were prize winners and are priced accordingly.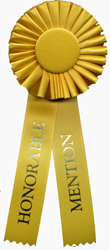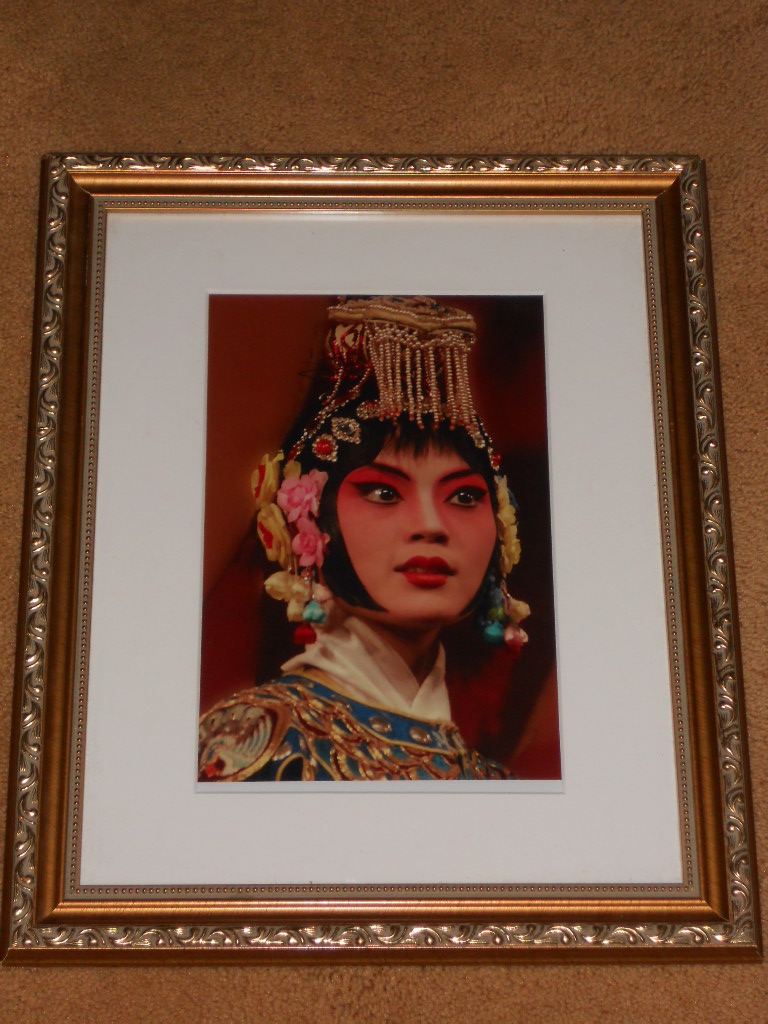 "Peking Opera Actress"


$50.00 plus shipping

8x10 print double white matted to 11x14. Gold embellished frame, to match the photo motif.  Hanging wire attached on the back.

Signed and dated with location of photo and title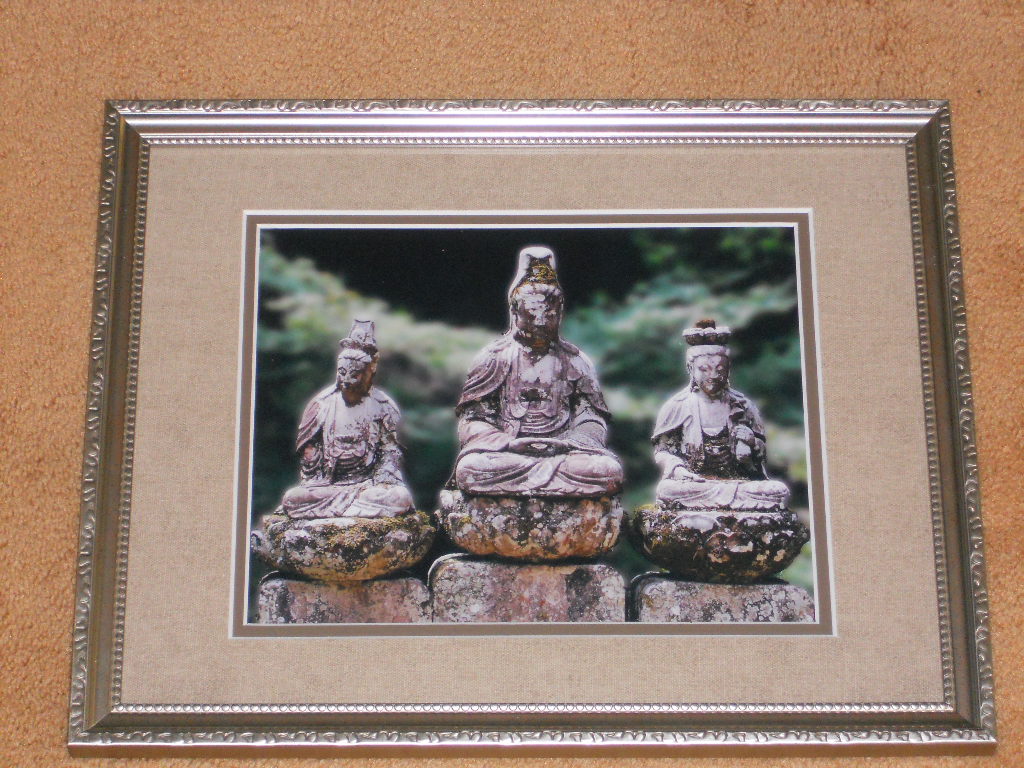 "Kwannon Statues"


$75.00 plus shipping

8x10 print double matted sable canvas to 11x14. Dusty gold, wooden frame.  .

Prize winner, 2013 San Mateo County Fair Photography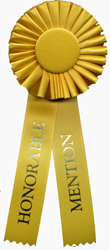 "La Tour Eiffel"


$100.00 plus shipping

11x14 black and white print, double matted in white to 16x20.  Solid black, wooden frame.  .